The type of electrician you employ is highly dependent on their skillset. It's important to understand the difference between the types of electricians before deciding whether they are the electrician you need; after all, there's no point hiring an electrician if they're not fit for the job. A commercial electrician has the proper registration and commercial licence to carry out a range of electrical projects without problems.
What is a Commercial Electrician?
A commercial electrician is one with specialised training in the electrical systems found in commercial buildings rather than those found in residential buildings. They often perform their duties in very demanding situations. Commercial facilities that employ commercial electricians include shopping centres, high-rise structures, offices, dining establishments, and places of business. Commercial electricians have usually also received training to operate electrical circuits in large and complex settings.
The Tasks that a Commercial Electrician Carries Out
Some of the many tasks that commercial electricians perform include installation, inspection and maintenance of wire and electrical units, attaching covers for open wiring systems and circuits, and ensuring that electrical systems are in compliance with codes. They also analyse electrical problems in areas that require repair, design and construct electrical systems and installations, and have the ability to interpret electrical wiring diagrams and technical drawings.
What Environments Do Commercial Electricians Work In?
Commercial electricians operate in commercial buildings, hence their name. Despite the fact that they must work outside due to transportation, much of their time can be spent in large, enclosed rooms with numerous electrical networks and cabling. The ideal commercial electrician will be able to advise you on how to improve security systems, general wiring, and many other aspects of a business building's electrical systems.
At Just-In Time Electrical, our highly skilled commercial electricians guarantee that your job will be done efficiently and cost-effectively. Not only will you be supplied with quality, extremely durable materials, but you'll also have peace of mind that the workmanship will exceed current standards. Contact us now to request a price or book your electrician. 
Related posts: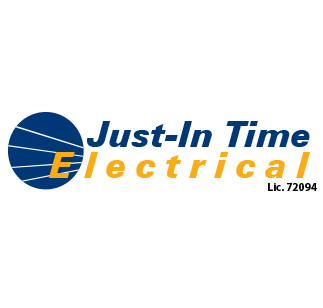 Just-In Time Electrical is your local leading electrical contractor based in Brisbane's western suburbs. Just-In Time Electrical has been operating for over 12 years and draws on a combined knowledge base of over 30 years.