Leading Electrician Brisbane
A locally owned and operated electrical contractor, Just-in Time Electrical is accredited by the Master Electricians
program and follows strict electrical services safety systems in Brisbane.
As a leading electrician in Brisbane, Just-In Time Electrical has been providing home, commercial and industrial electrical services for over 12 years now and draws on a combined knowledge base of over 30 years. We are your local leading electrical contractor based in the western suburbs of Brisbane QLD. Our Brisbane electricians are first class and are known for their depth of electrical services knowledge, a keen eye for detail and a clean, safe approach to work. All our vehicles are equipped with the latest electrical services safety and cleaning equipment you've come to expect in an electrician in Brisbane. We ensure to leave your site safer and cleaner than when we arrived.
Emergency Electrician in Brisbane
We offer a fast response emergency Brisbane electrician service. Our fault finding skills are surpassed by none, our tradesman test day in and day out. Our Brisbane electricians are highly trained and carry all the latest test equipment to ensure that when you have your power issue we get it sorted ASAP. We pride ourselves on locating faults and offering solutions.  Our electrician in Brisbane carries the latest fault-finding equipment. If you have no power or just need an electrician Brisbane now, call Just-In Time Electrical. Our electrical contractor will get your power back on fast. A quick word of warning please do not touch exposed wiring or fallen power lines. Electricity is extremely dangerous. Don't risk it. Call a local electrician in Brisbane you can trust.
After-Hours Electrical Services in Brisbane QLD
Just-In Time Electrical offers a full 24/7 emergency electrical service 365 days of the year. With electricians all over Brisbane, we can have someone to you fast. Our Brisbane electricians live locally which means we won't be far away. Call your emergency electrician in Brisbane and now – you won't be disappointed. We will be there for you no matter the time of day to assist you to get your power restored. Our Brisbane electrician vehicles carry most the common parts required to fix your emergency power outage.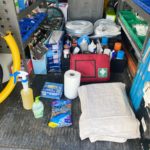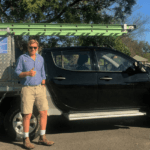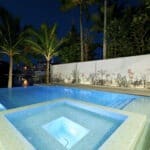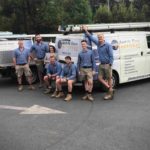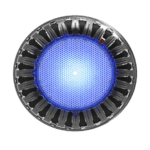 Home Essentials Pack
Stuck at home?  There has been no better time than now to book in your Home Essentials Pack from your leading electricians in Brisbane.  This package has been put together by the leading electrician in Brisbane to check and maintain your most important home safety devices.
Electrical services that's clean, professional and on time! Our local electricians in Brisbane will repair led lighting, safety switches, power points, tv & phone points, hot water.

No Power? No Problems! We are there 24/7, 365 days a year. Our electrician in Brisbane offers after-hours electrical services you can count on!

Brisbane Electrician offers professional, prompt commercial and industrial electrical services. No job is too big or too small.

Not sure where to start? Our electrician in Brisbane can help – Just-In Time Electrical will tailor a solution to suit your needs.

Local knowledge and experienced Brisbane tradesman that can offer real electrical services solutions.

We install quality air conditioning systems all over Brisbane.We use Mistubishi Heavy Industry Air Conditioners but can install any brand.

YOUR TRUSTED LOCAL SPARKY
5 YEAR WORKMANSHIP
TIMELINESS
CLEANLINESS
OUR COMMUNITY SUPPORT AND FUND RAISING
As electrician in Brisbane, we believe that as it is important for us as Brisbane electricians to give back to our local community that helps support us. We currently sponsor several local sports clubs and fund raising clubs. We believe that these community groups are the backbone to community spirit. The sports clubs we sponsor provide great facilities and training for the young kids and also help generate community spirit with their social functions.