In my many years in real estate I have worked with many contractors and I am happy to use Just in time electrical as my preferred company. Justin and his team are a pleasure to work with, our jobs are always completed in a very timely manner and our property investors are always happy with their prices. It's great to know that I can depend on them for all of our electrical work big or small. Thanks Just in time electrical for all of your hard work
MELISSA AVERY
XPERIENCE REALTY

I have used the services of Just In Time Electrical for the past 3 years and during this time they have proven themselves to be fast, efficient and provide an excellent service! As far as Property Management goes, Just In Time Electrical makes my job that much easier, I can rely on them to respond to work orders quickly and make contact with our tenants within 24 hours. There technicians arrive on time, are courteous and if there's any electrical issues at the property they make sure we are aware of it and a detailed plan and quote is then provided to fix these items.
I'm more than happy to recommend them.
AMANDA DESHONG
PMC PROPERTY

We have found Justin and the team from Just in Time Electrical to be professional and reliable tradesmen who take great pride in their workmanship and provide excellent service. We know that we can rely on them to do a great job every time.

Justin and his team are reliable, prompt & professional to deal with and we have always received positive comments on their work from our clients and tenants alike. I am always happy to recommend them to all my clients both inside and outside of our core client base.

We have been regular clients of Just-in Time Electrical for more than 5 years. Justin and his team have proven to be honest, reliable and always complete a thorough and professional job. As a local real estate business in Kenmore and previously Oxley, the team have been superb at meeting our electrical installation and repair needs for a busy sales team and rental properties. We have been so pleased with Justin's service that we have also employed Just-in Time Electrical for all our home electrical jobs as well. The service has always been excellent and we highly recommend Just-in Time Electrical
DAVID KERR
4069 REALESTATE

"We source and locate the best tradespeople for our real estate company to use and need to know we are getting the best service possible. We are very happy we chose Just In Time Electrical for all our electrical maintenance. Prompt response time, efficient and effective work and their price is very competitive. We would not hesitate in recommending their services to anyone."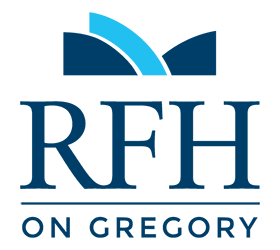 I have been Property Maintenance / Caretaker at RFH on Gregory since April 2013. We are the State Office of The Queensland Country Women's Association and have 27 Hotel rooms, 2 permanent Apartments, an Archive, Function Rooms, Dining Room, Kitchen, Laundry, Basement Car park, Driveways and Gardens
In the list of Trade Specialists I inherited back then was JUST-IN TIME ELECTRICAL who I have called upon many times. Justin and his team have always responded promptly to my calls. The standard of work is that which you would expect – Repairs, Cabling, Component Changes, Testing etc, etc.
Justin finds time to discuss issues with me and provides advice and recommendations.
I have several contacts for Electricians in my list, Just-In Time Electrical is the only one I use.

YOUR TRUSTED LOCAL SPARKY
5 YEAR WORKMANSHIP
TIMELINESS
CLEANLINESS