Smoke alarms detect fires by sensing small particles in the air; once these particles reach a certain threshold, the smoke alarm will signal its alarm so that you and your family can get to safety. Smoke alarms save lives and are one of a home's most essential components.
Hearing Loss in Australia
The latest statistics reveal that one in six Australians are affected by hearing loss, while over 53% of those affected don't wear their hearing aids while sleeping. About 3.6-million people in Australia have some level of hearing loss.
It is clear that there is a great need for smoke alarms that can be effective for those suffering from hearing loss. These alarms have strobe lights, vibrating pads, or both that could be interconnected with audible alarms in different locations within your home. Let's explore what to consider when installing a smoke alarm for the deaf and hard of hearing in your Brisbane home.
The Deaf Services QLD Scheme
The Deaf Services QLD Smoke Alarm Subsidy Scheme is funded by the QLD Fire and Emergency Services. You will be eligible for this scheme if:
You are deaf or hearing impaired.
You are a resident of Queensland.
You haven't previously received an alarm under this scheme.
The smoke alarm under this scheme costs $50 for non-concession card holders and $20 for concession card holders. If you want a speciality smoke alarm, you should expect to pay approximately $400.
Safety Tips For Those With Hearing Impairments
Use a smoke alarm with strobe lights or vibrating appliances like pillows or beds that shake once the alarm is activated.
The alarms for sleeping areas should emit a mixed, low-pitched sound.
Always choose smoke alarms with a label of a recognised testing laboratory.
Inform everyone in your home to react to the signal – vibration, strobe light or sound – used in their situation.
Test your smoke alarm at least once a month.
Replace smoke alarm components as per the manufacturer's recommendations.
Just-In Time Electrical is your reliable electrician to install a smoke alarm for those suffering from hearing impairments in your Brisbane home. We have provided home, commercial and industrial electrical services for over 12 years. Enquire today.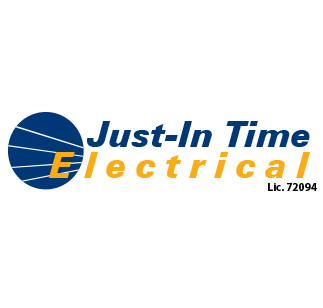 Just-In Time Electrical is your local leading electrical contractor based in Brisbane's western suburbs. Just-In Time Electrical has been operating for over 12 years and draws on a combined knowledge base of over 30 years.