Smoke alarms are an important part of any home's fire safety system. In Australia, there are strict regulations regarding the installation and maintenance of smoke alarms. The law requires that all homes have at least one working smoke alarm, which must be replaced every ten years.
Some homeowners feel that they can save money by replacing their smoke alarms themselves. However, this is a bad idea for several reasons. Without the proper tools and knowledge, you could damage your smoke alarm or even cause an electrical fire. Additionally, you will not be able to properly test the alarm to ensure that it is working properly.
Hiring an electrician to replace your smoke alarm is the best way to ensure that the job is done correctly. Here's why.
Benefits of Hiring an Electrician to Replace Your Smoke Alarm
Training
Electricians who deal with smoke alarms are required to have specialised training. This means that they know exactly how to safely install and test your smoke alarm and ensure that it is compliant with regulations.
Safety
Trying to replace your smoke alarm yourself can be dangerous. Electricians have the necessary tools and equipment to safely replace your smoke alarm. They also know what to do in the event that something goes wrong.
Experience
Electricians have years of experience replacing smoke alarms. This means that they are quick and efficient and will get the job done right the first time. They also have the tools to perform the installation without causing damage to the property.
Warranty
When you hire an electrician to replace your smoke alarm, they will usually provide a warranty on their work. This means that if something goes wrong, you can call on them for professional assistance and keep your house safe at all times.
Expertise
Sometimes the smoke alarm you have may not be the best option for your home. Electricians can help you choose the right smoke alarm for your needs and even install it for you. They'll recommend brands and alarm types that best fit your property type while still remaining within your budget.
Just-In Time Electrical has a team of experienced and qualified electricians who can replace your smoke alarm quickly and efficiently. We want to help you ensure that your home is safe, so we offer comprehensive quotes on all of our services. Contact us today to learn more.
Related posts: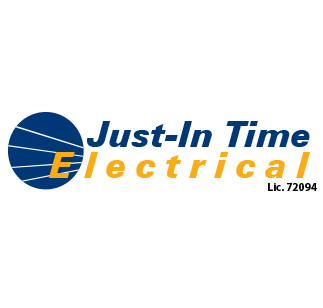 Just-In Time Electrical is your local leading electrical contractor based in Brisbane's western suburbs. Just-In Time Electrical has been operating for over 12 years and draws on a combined knowledge base of over 30 years.