Power outages can be a major disruption for homes and businesses, but not all outages are caused by extreme weather events or grid problems – some are the result of problems closer to home. Here are just a few tips for preventing power outages that you can address yourself.
Ensure You Have the Proper Circuits and Wiring
One of the easiest ways to prevent power outages is to check that you have the correct circuits and wiring for your household or business. If your wiring is old or faulty, it could cause a power outage. You should also make sure you are using the right extension cords for the power load you are using. 
It's recommended that you have a qualified electrician come in every year to service the circuits and wiring in your home or business. By doing this, they can alert you to any potential issues that could cause a power outage and make any necessary repairs or replacements.
Check the Switchboard
The fuse box and switchboard are important components of your home, as they help to control and distribute electricity safely throughout your home. If your switchboard is getting older, it may be time to upgrade parts to ensure your home or business stays powered. At the very least, you should inspect your switchboard to make sure there are no faults that could cause a power outage.
Install Surge Protectors
Surge protectors are a great way to protect your electronics from power surges and accidental outages. They work by monitoring the electricity going into your electronic devices and cutting off the power when it detects any abnormal surges or spikes. By investing in surge protectors, you can ensure that all of your electronic equipment stays powered and functioning properly.
Check Your Breakers
Your circuit breakers help to protect your house or business from power outages. If too much power goes to one particular area of your home, the breakers will trip and cut off the power to that area. To make sure your breakers are doing their job, you should check them regularly and replace any faulty or worn-out breakers with new ones.
Invest in Solar Panels and Batteries
Solar panels and batteries are becoming increasingly popular in Australia and can be a great way to help minimise the risk of power outages. Solar panels are great for providing power to your home or business, even in the event of a power outage. Not only are they a reliable source of power, but they are environmentally friendly and cost-effective.
Generators
If you live in an area prone to power outages, it can be beneficial to invest in a generator as a failsafe. Generators can help to keep your home or business powered through a power outage and can also turn off automatically to avoid any dangerous conditions. Generators come in a range of sizes, so you can choose one that suits your needs. You should get a qualified electrician to install your generator to ensure it's connected and running properly.
Overall, there are a few simple steps you can take to minimise the risk of a power outage, and Just-In Time Electrical can help. We offer a range of electrical services, including switchboard replacement and installation of surge protectors, so you can feel confident that your home or business is powered safely and efficiently. Get in touch with our team today to find out more about how we can help.
Related posts: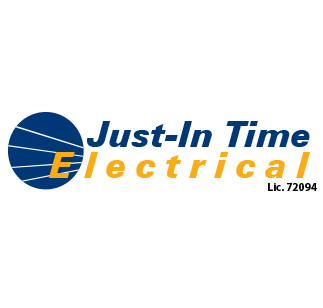 Just-In Time Electrical is your local leading electrical contractor based in Brisbane's western suburbs. Just-In Time Electrical has been operating for over 12 years and draws on a combined knowledge base of over 30 years.