Many of us don't think of emergency electrical services until it's too late – and we forget that these services can help save us money in the long run by fixing our problem immediately instead of leaving it to worsen over time. But just how can emergency electricians help you save money?
Here, we'll explore the benefits of contacting an emergency electrician when needed, as well as the potential issues that may arise when electrical issues are left to fester. 
Protect Your Home and Valuables
We rely on electricity for the majority of our day-to-day activities. When an electrical issue arises, it's more than just a nuisance; it can actually be dangerous. Electrical issues can present a risk of electric shock, fire and other hazards to you, your home and your property. By enlisting the help of an emergency electrician, you can protect yourself and your valuables from these risks. 
Emergency electricians are trained to investigate and solve electrical issues quickly and safely, which means you'll be able to enjoy the safety, comfort, and convenience of your electrical system soon after. 
Prevent More Serious Electrical Issues
Often what seems like a small, insignificant electrical issue can actually mask a much bigger problem. Left unchecked, these problems can develop into something much more severe and even costly. Instead of taking the risk, it is better to contact an emergency electrician right away to make sure the root cause is addressed.
By having an emergency electrician come to your property and perform a full examination of your electrical systems, you can identify issues that would have gone unseen. This allows the electrician to pinpoint the issue and fix it before it can worsen – avoiding more expensive and potentially dangerous electrical issues in the future. 
Save on Costly Repairs
Finally, electrical issues that are left to worsen will eventually require more expensive repairs. This could mean rewiring a room or even replacing any damaged parts of your electrical system. By hiring an emergency electrician to identify and fix the issue quickly, you can avoid these expensive costs. 
Get Professional and Reliable Service
When you enlist the help of an emergency electrician, you can rest assured that your problems will be managed efficiently and professionally. Emergency electricians are experienced, trained professionals that can quickly address and assess any issues. With their expertise, you can trust that it will be taken care of quickly and effectively, preventing any more costly issues in the future.
In addition, many emergency electricians are able to provide 24/7 emergency services. This means you don't have to worry about waiting for regular service hours before getting the help you need.
Overall, emergency electrical services can help to save you money in the long run by preventing further damage and repairing any existing problems. At Just-In Time Electrical, our team of experienced and qualified electricians are available 24/7 for any emergency situation. We also offer a range of preventative maintenance services to reduce the risk of any future electrical problems. Contact us today to find out how we can help!
Related posts: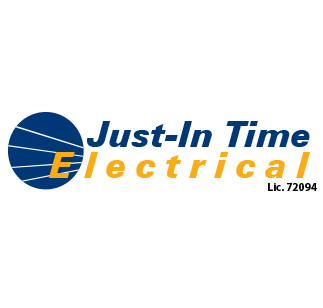 Just-In Time Electrical is your local leading electrical contractor based in Brisbane's western suburbs. Just-In Time Electrical has been operating for over 12 years and draws on a combined knowledge base of over 30 years.