Looking For A 24 Hour Electrician in Ashgrove?
Have Our Local Electricians On Site
Ashgrove's 24-Hour Electrician
Experiencing an electrical emergency – or just have limited weekday availability or a weekend electrical drama?
Whether you're a business owner or a resident in Ashgrove, Just-In Time Electrical's team of Master Electricians are available 24 hours a day, 7 days a week, 365 days of the year – no exceptions.
If you've got an issue that needs to be sorted now, call us – you won't be disappointed. Our local electricians will get to your Ashgrove premises in minutes.
We're there for you no matter the time of day. Our vehicles carry most of the common parts required to fix any electrical issue – including an emergency power outage.
No matter your electrical issue in Ashgrove, we'll be there in minutes – whenever you call.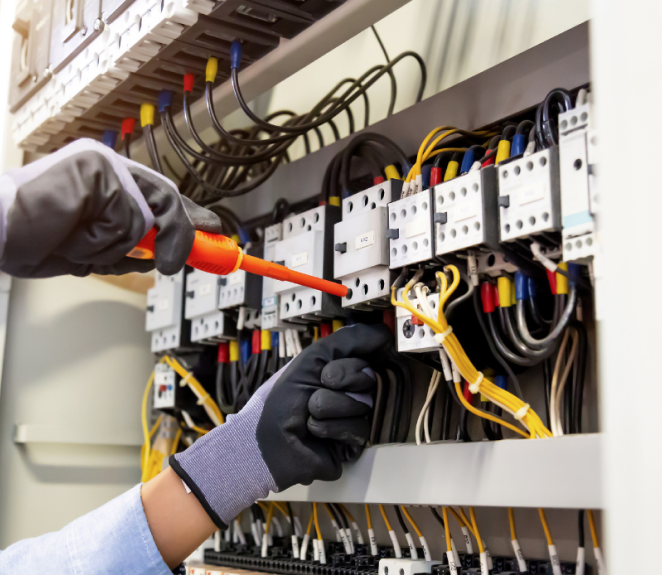 "Electrical emergencies require immediate and skilled attention, and that's exactly what we provide across Brisbane's South Western Suburbs. Our dedicated Just-In Time Electrical team is praised for being clean, professional, and knowledgeable, ensuring we're the first call you'll want to make. We offer not just emergency repairs but also expert guidance on your existing electrical systems, With us, high-quality service isn't just a promise—it's a standard we live by every day and night."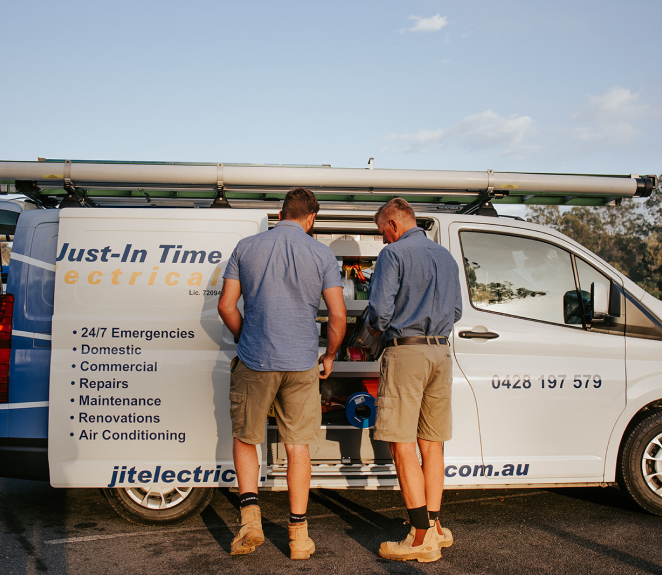 Ashgrove's fastest emergency electrician
When you've got an electrical emergency, the last thing you want to be doing is frantically searching for an electrician who can get to your Ashgrove home or business when you need them.
That's why you should have Just-In-Time Electrical on speed dial. We provide a true emergency service, 24/7/365. No messing about or waiting hours for a technician, we get there in minutes!
So make sure you've got our number on your phone just in case!
Emergency Weekend Electrician
Not available in the week? Our local technicians are here to help on weekends too.
Our technicians are specifically trained to locate faults quickly and carry out the required repairs.
There's no twiddling your thumbs until the wholesaler opens on Monday morning with Just-In Time Electrical either: our vehicles carry most of the common parts required to fix power outages and other common emergencies. We only stock and use reputable brands purchased from Australian wholesalers, and all repairs are covered by our 5-year workmanship guarantee.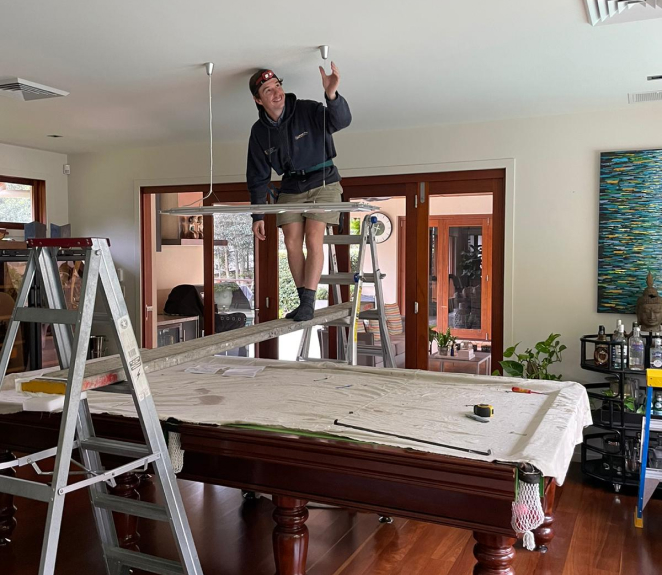 Key services for Ashgrove
We carry out any electrical task you can think of, for both residential and commercial clients – from replacing a light bulb to rewiring your property – as well as providing a 24/7 fast response emergency service. Our 30 years of experience ensures the job is always done right. We install, maintain and upgrade:
Surface lights, downlights, oyster lights and pendant lights
Power points and USB chargers
Ceiling fans and exhaust fans
Phone, TV and data points
Mains and switchboard repairs and upgrades
Pool lights and garden lights
Testing and fault-finding
Electrical safety checks
Send us a message or call 0488 825 123 to discuss your electrical needs.
It's the middle of the night and your power's gone out. What do you do?
Call Just-In Time Electrical, of course!
Our 24-hour emergency electrician service is available throughout Ashgrove. We can be there in minutes to fix any of the below issues (and more besides):
Fallen power lines
Tripped power or lights
Switchboard fires
Hot water issues
Lights not working
Power not working
Tripped safety switches or circuit breakers
Blown fuses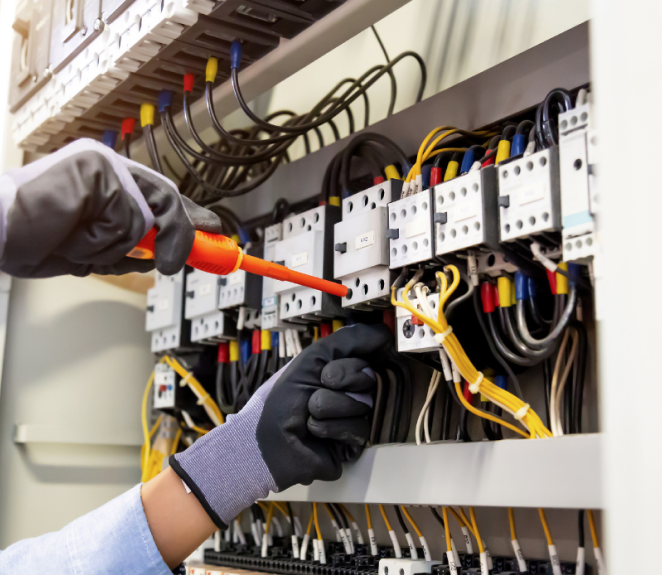 What to do in an electrical emergency
Do not touch exposed wiring or fallen power lines. An electrical shock can result in death – you won't get a second chance.
Turn the power off at the main switch if there's a risk of damage or personal injury
If you see fallen power lines that belong to the Energex network, ensure nobody goes close and call Energex immediately on 131 962.
Call Just-In-TIme Electrical straightaway on 0488 825 123.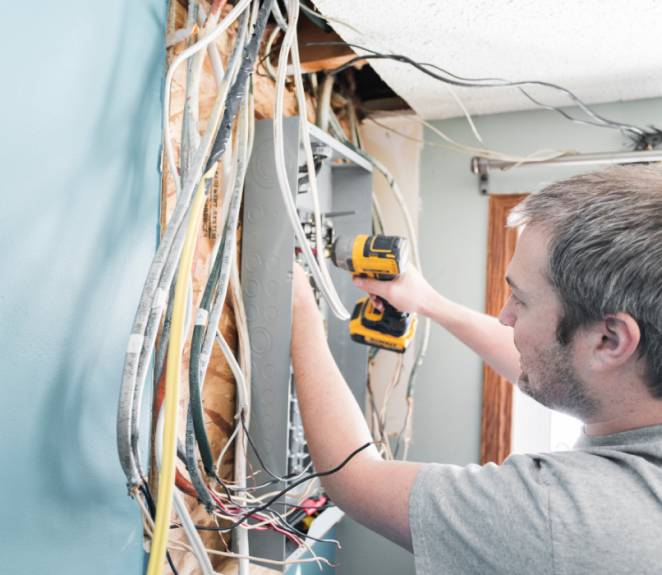 Just-in-Time Electrical - Ashgrove's number one electrician
Just-In Time Electrical is Brisbane's leading electrical contractor based just minutes from Ashgrove. We've been operating for over 12 years, with more than 30 years' combined electrical experience.
Our accredited Master Electricians are known for their depth of knowledge, keen eye for detail and a clean, safe approach to work.
Only the highest quality workmanship, service and products
Professional, friendly electricians who turn up on time and clean up afterwards
A five-year warranty on all workmanship
Clear, professional communication
A partner who gives back to the Ashgrove community
Send us a message or call 0488 825 123 to discuss your electrical needs.
YOUR TRUSTED LOCAL SPARKY