Fire is an ever-present danger in Australian homes, whether from bushfire or a fire within the home. 
The humble smoke alarm is the single most important protective device for your home and family. In recent years, wireless versions have become increasingly popular due to their convenience and affordability. In this blog, we'll explore the benefits and drawbacks of wireless smoke alarms.
The Benefits
While smoke alarms are an extremely important part of home safety, many people find installation to be a stressful and difficult process. Wireless smoke alarms have a clear benefit in these circumstances. Wireless alarms are battery-powered and connected to a central control panel without the need for complex wiring, so they can be quickly and easily installed in just a few minutes.
Another key benefit of wireless smoke alarms is that you can add more alarms more easily than wired alarms. As your family expands or home renovations are completed, adding a new device to the system is very simple and can be done without additional wiring or significant disruption. This could be useful given upcoming changes to Queensland's smoke alarm rules:by 2027, all dwellings must have installed an interconnected photoelectric alarm system. This must feature alarms on each storey, in each bedroom and in each hallway or egress path connecting bedrooms to the rest of the property. If you need to upgrade your system, a wireless system may be the way to go.
Wireless smoke alarms may also boast more sophisticated features than their wired counterparts, such as voice notifications and alerts that can be sent via phone if a smoke alarm is triggered. This extra level of safety can be invaluable in the event of a fire.
The Drawbacks
Despite the many benefits of wireless smoke alarms, there are also a few drawbacks that should be taken into consideration. Firstly, wireless smoke alarms are generally battery-powered, so they require battery changes every few years. Otherwise, they may fail to detect a fire in the event of a power outage.
Wireless smoke alarms also require a reliable connection for them to function correctly. If your wireless connection drops for any reason, the alarm may not be able to detect fire or sound an alert. Of course, this issue can be mitigated by using a wired connection or a secondary wireless connection for your smoke alarms.
Finally, while wireless smoke alarms are normally quite affordable, there is an extra cost associated with them due to the need for a central control panel and additional devices. This can make wireless systems more expensive in the long run when compared to wired alarms.
Wireless smoke alarms are a great way to keep your family safe, offering an easy and convenient installation process and sophisticated features. If you're interested in finding out whether they would be a good fit for your home or are concerned that your existing smoke alarm system will not comply with the new 2027 smoke alarm rules, contact Just-In Time Electrical. We have years of experience helping families install wireless smoke alarms correctly and efficiently.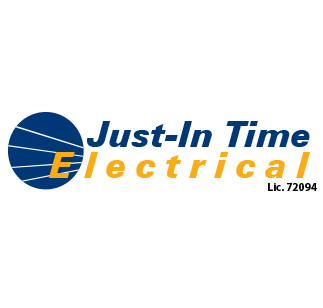 Just-In Time Electrical is your local leading electrical contractor based in Brisbane's western suburbs. Just-In Time Electrical has been operating for over 12 years and draws on a combined knowledge base of over 30 years.