Australia is no stranger to extreme weather conditions throughout the year –fires, floods, cyclones and more. These events often result in electrical emergencies, ranging from power outages to electrical fires. These can cause significant damage to your property and put your safety at risk.
Here are the steps you need to take in an electrical emergency to protect your family and your property.
1. Identify the Problem
The most important step when it comes to dealing with an electrical emergency is to identify the source of the problem. This can range from a blown fuse to a power surge or even a fire caused by an electrical fault.
Once you are aware of the issue, you can take the necessary steps to rectify it (if appropriate). If you are unsure of the source of the issue or how to rectify it, call an electrician or emergency service to help you.
2. Evacuate the Premises
If you identify a potential hazard, the best course of action is to evacuate the premises immediately. This is especially important if you have identified an electrical fire, as the flames can spread quickly and put you in danger. Once you have evacuated the premises, call the fire and rescue service and inform them of the situation.
3. Switch off the Power
It's important to switch off the power as soon as possible (if safe to do so) as this will help prevent further damage to your property and reduce the risk of injury. To switch off the power, locate your main switchboard and switch off the main power switch. Once the power is switched off, do not switch it back on until the emergency services have arrived and given the all-clear.
4. Call for Professional Help
If you are dealing with a power outage, contact your electricity provider to inform them of the situation. If the problem is more severe, such as an electrical fire, contact the fire and rescue service and a qualified electrician to help resolve the problem.
5. Stay Away from Water
Water and electricity do not mix – indeed, trying to put out an electrical fire with water can cause serious electrical shocks. To put out an electrical fire, use an appropriate fire extinguisher or other non-conductive materials instead.
Just-In Time Electrical is fully equipped to handle any electrical emergency in the Brisbane area. Our experts are always on hand to provide assistance with any electrical issue you may have. We provide a 24/7 quick response service, so you can rest assured that help is just a phone call away. Contact us for more information.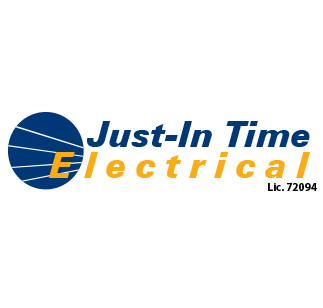 Just-In Time Electrical is your local leading electrical contractor based in Brisbane's western suburbs. Just-In Time Electrical has been operating for over 12 years and draws on a combined knowledge base of over 30 years.