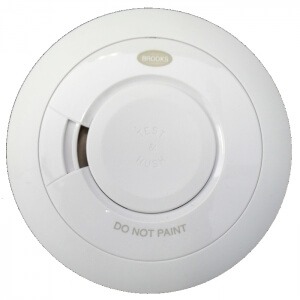 Brooks 240v Photo Electric Smoke Alarm C/w 10 Year Battery
Make sure your home is safe with Brooks Photo electric smoke alarms.  Brooks are market leaders when it comes to smoke alarms, these smoke alarms come with a 10 year rechargeable battery so the only thing you have to do is test them.  With the current standards requiring smoke alarms on each floor, egress paths and in bedrooms there has been no better time to upgrade your installation.  
The Brooks smoke alarms are perfect for:
Bedrooms
Hallways
Study areas

Games room

Media room
*Supply and replace in existing position one Brooks photo electric smoke alarm with 10 year rechargeable battery, minimum quantity of 3 applies.  Existing wiring and installation must be compliant with AS3000:2018.
*Does not include call out fee